Certified Professional Résumé Writer
Congratulations on your decision to look for a Résumé Writer.  Your résumé is the number one marketing document that tells your career story and sets up branding for recruiters and end-users alike.  If you start a job search in this competitive market, you have got to get your résumé writing just right.  Finding a great résumé writer you can work with is crucial to your job search strategy.
Résumé Writing Process
KDB Coaching offers résumé writing services.  However, they may be a little different than what you find with other "résumé writing companies."   At KDB Coaching, Kris believes that your résumé must tell your career story.  It is your primary marketing brochure. It's the first thing a recruiter sees and what they spend 6 – 10 seconds scanning to make a decision to reach out and ask for an interview. 
The résumé sets out the breadcrumbs for interviewers so they can follow the career story you want to tell.  It is the most powerful tool in your search kit.  Whether you are writing your own résumé or hiring a firm, you have to be comfortable with every word, skill, and bullet in your document. 
Our résumé writing services are set up to be exceptionally interactive to ensure your buy-in, comfort, and familiarity with the final document.  That said, we will require some homework and participation on your end.
Résumé Consultation
Every client receives a complimentary 30-minute consultation.  Are we a good fit for each other? If yes, next we begin to develop your individual career story, even from the consultation. This session helps determine what résumé writing support you need. We will discuss how much of your existing résumé is carried forward and how much homework Kris asks you to complete.
Résumé Strategy
Throughout the résumé consultation, interview, and writing process, we discuss typical résumé writing issues and devise the best plan for your individual strategy:
How many pages should my résumé

be?

Will my format be chronological or functional?

Do I need an objective? (NO!)

What do I do about significant gaps in employment?

How do I highlight contracting or consulting experience vs. full-time employment?

Do I need a CV, or is a résumé

right for me?

How do I ensure that my résumé

will hold up with different formatting and web browsers?

What about ATS and résumé parsing?

What font do you use and why?

Should I use color on my résumé

?

Do I need to change my résumé f

or every job I apply to?

I hate cover letters! (me too) Do I really need to write one? (Probably… sorry)
Résumé Interview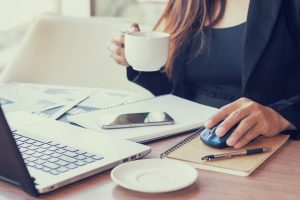 The first step is a "résumé interview."  This session begins the process of crafting your career story. Your existing résumé is used as a guide for the interview, along with your cover letter and LinkedIn profile.  KDB Coaching will develop your career story and highlight what brought you to the place you are now.  Your final résumé will show any prospective employer exactly how you will be an asset to their team.
This may take an hour or more to complete, depending on your career length or if you are making a significant career transition.
Résumé & Interview Assessments
The second step is administering a relevant DISC assessment developed for career coaching, specifically the résumé and interview process.  This is a critical piece of the process because the DISC helps your résumé writer learn to write in your voice and ensure we capture all your strengths and communication skills. 
DISC is a behavior assessment tool based on the DISC theory of psychologist William Moulton Marston, which centers on four different personality traits: Dominance, Influence, Steadiness, and Conscientiousness.
We will ask you to complete a "Résumé Focused" DISC assessment to help uncover your strengths, communication, and overall style for résumé development. The DISC assessment is included in your résumé pricing.  If you wish to delve deeper into the DISC communication concepts, your package pricing can include a 60-minute coaching session to review the DISC report's pertinent output.
Writing the Résumé
After the résumé interview and DISC assessment are complete, KDB Coaching writes the first draft.   Your past documents may be used, or we may decide to write a new résumé from scratch.   A prior résumé is often a great starting point because it usually lists out all the job functions. However, it may not have STAR's, results, metrics, or inspire a recruiter or end-user to understand your career accomplishments.
The résumé re-write will highlight the ways you made, saved, and achieved milestones at your past employers.  If you have heard of utilizing a STAR's format, your STAR's will be developed and integrated into the document.
These action statements and examples vividly show a prospective employer your capabilities.  Unfortunately, most résumés are a data dump of job duties and functions.  If your resume shows action, passion, and mastery, that puts you a step ahead in the application process.
A well-written résumé is a difference between, "Sally worked on an accounting system conversion at Joe's widget factory…" and, "Sally completed the accounting system conversion 30 days early, saving Joe's widget factory $1 million in labor costs and $2 million in consulting fees."   Action statements and achievements matter!
Résumé Draft Review
Once a first draft is complete, KDB Coaching will schedule a second call to review the draft.   The call is always done via Zoom conference to edit in real-time while discussing a second rewrite, minor (or major) edits, and next steps in the process.  Our clients must be interactive partners in the review and editing process.  This is your résumé, and it's our goal that you are happy with every character on the page!
Make Your Appointment & Purchase Your Résumé Package
For more information about the résumé writing services, process, and estimated fees, or to initiate your résumé engagement, schedule your free consultation today.
What Clients are Saying
"She worked with me to revamp, rewrite, clarify, and create a killer résumé I felt good about."

I admit I was skeptical, I've been working professionally for 30 years, why did I need a job coach? I knew it all. But I wasn't getting work and there had to be a reason aside from the fact that I'm in my 50s and no one wanted me :-(. A good friend told me about Kris, how she helped her restructure her résumé in a way she had never thought of! Now, my good friend is a very smart woman, so I figured, hmm, what's up with this? Enter Kris.

With her mighty grasp of the current job market and HR background, she worked with me to revamp, rewrite, clarify, and create a killer résumé I felt good about — and could back up. I knew I was impressive but I had no idea I could LOOK so impressive! Thank you Kris! Laid off 3 years ago, with my industry of publishing pretty much dead in the water, I was facing a career change at the ripe age 50+. Not easy, I'm tellin' ya. After two years of so-so freelancing, I met Kris, started applying for full-time jobs, and ended up with a fantastic job that is a dream job, perfect commute, and great people to work with.

I still work with Kris as a job coach to navigate this lofty new position of mine, and I couldn't enjoy working with her more, and find her knowledge and help invaluable. So, end of story: I didn't know it all! Go find Kris, she'll save you a world of pain! :-D

Charlene W., Yelp Review