About KDB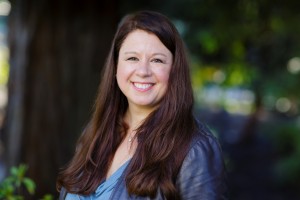 After almost twenty-five years in the recruiting and workforce solutions industry, Kristina Drobocky Baitoo started KDB Coaching to support her clients as they navigate all stages of their career search.
Having interviewed thousands of candidates over the years, Kris has coached, nurtured, cajoled and encouraged numerous clients to their dream jobs. Having been an actual recruiter before starting KDB Coaching, Kris has worked with end users, prospective candidates, human resources and a myriad of others involved in the corporate hiring process.
Because of her time as a recruiter and a long workforce solutions career, she has unique insight not always found in the coaching industry. Kris is quickly able to help her clients understand the job application landscape, how to get past recruiting and HR gatekeepers, interview nuances, hiring motivations, and ultimately what it takes to be successful in a job search.
Kris is a Certified Professional Career Coach (CPCC), a Certified Professional Resume Writer (CPRW) and a member of the Professional Association of Resume Writers and Career Coaches.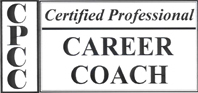 KDB Coaching provides career coaching resources to individuals looking for assistance in navigating the ever-changing landscape of employment and job search. From college students to career professionals and military retirees, Kris Drobocky Baitoo has the insight and background to get you started on the right track with your search. She will help you target the best strategy to achieve your career goals.
Career Consulting Client Profile
KDB Coaching is most suited to help those in the following situations:
Those thinking about a future job change (it's never too early to plan)
Those considering a shift to a new line of work
Those who have lost a job and are reentering the workforce
Those looking to take their career to the next level
Near and Recent Graduates
Career Consulting Services Offered
Research: industry, company, end users, compensation
Career Coaching
Job Search Coaching
Job Search Strategy & Planning
Linked In / Individual Social Media Career Branding & Strategy
Resume Writing & Review
Interview Preparation
Salary & Offer Negotiation
Recruiter & Staffing Firm Insight (I am your insider!)
Career Consulting for Accounting & Finance Professionals
Although we support clients from every background, Kris spent the majority of her career supporting those in corporate accounting and finance. With a twenty year background in the industry, she is uniquely suited as a career consultant for any level of accounting and finance professional. She has spoken at the Annual Association for Finance Professionals Conference, CFO Magazine Leadership Summit and authored two articles for the IMA's Strategic Finance magazine
A note about recruiting…
Kris Drobocky Baitoo is not a recruiter. Your information will not be sold, traded, negotiated, abused or "referred." No fee for staffing services or candidate placement will ever be negotiated with a recruiter, staffing firm or end-user. Although Kris does have local recruiter relationships of long standing in the industry, the information will only be used to give you referral resources and provide training on what it means to work with a recruiter, agencies that would be a good match for your background, provide an understanding of how the industry works and if using a recruiter should even be a part of your job search.