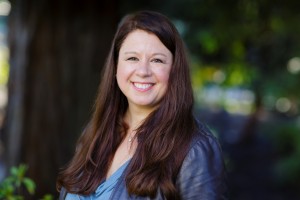 Kris is a Certified Professional Résumé Writer (CPRW), a Certified Professional Career Coach (CPCC), and a Certified Digital Career Strategist (CDCS). KDB Coaching & Consulting is a member of the Professional Association of Résumé Writers and Career Coaches (PARWCC).
With 25+ years in the recruiting, hiring, coaching, and workforce solutions industry, Kris has seen just about every hiring situation imaginable. She has helped her clients navigate economic booms, the Great Recession, the invention of the ATS, and the rise of technology in hiring. Today, she is keenly focused on helping her clients navigate the shifting dynamics of the hiring landscape post-pandemic and into the future of work.
"I am committed to helping my clients find the best job and career for them. Jobs that meet our visions and values enable us to have powerful lives, support our families, and reach our goals."

~ Kris Drobocky Baitoo
Kris uses her insider knowledge of hiring, job search strategy, digital marketing, and interview techniques to help her clients secure their target careers and understand the job market's ever-changing landscape. Whether you need updates to your résumé and career marketing documents or seek coaching and targeted job search strategy support, KDB Coaching & Consulting will tailor a solution just for you.
What Clients Are Saying
"There is no one more capable than Kris."

Kris is extremely knowledgeable and insightful about hiring practices and the mindset of recruiters and hiring managers. Her keen insight is incredibly valuable in assessing individual interview skills and potential gaps, leading to greater success by candidates. If you are looking for that next career step but want a bit of assistance, there is no one more capable than Kris.

Jack H., LinkedIn Review
"I enjoyed working with her so much that I hired her to assist me with updating my LinkedIn profile."

I initially engaged Kris to help me get my résumé in order. Having used another service in the past I was initially skeptical, however after my first interaction with her my skepticism was erased. Kris is a true professional who understands how recruiters in the Bay Area think. Through a series of interviews she produced a strong résumé that I am proud to present.

I enjoyed working with her so much that I hired her to assist me with updating my LinkedIn profile. I am not actively searching for employment, but if I do I will definitely not hesitate to contact Kris to assist me through the interview process and the first 90 days. I highly recommend Kris' services.

Trisha K., Yelp Review
"Just a few tweaks to a résumé can make all of the difference."

After spending time with Kris over the last few weeks, having her really do a deep dive into my approach, my résumé and my brand…I am glad to say that I have immediately noticed a difference in not only the conversations I am having…but how I am approaching them and how just a few tweaks to a résumé can make all of the difference.

Kris has done an outstanding job assisting in my approach to the network and my job search!

Sean T., LinkedIn Review
"Kris combines a strong technical acumen with a terrific business sense."

Kris is a consummate professional, well attuned to the evolving dynamics of the Bay Area employment market. Kris combines a strong technical acumen with a terrific business sense.  She is the subject matter expert with writing résumés and preparing for your next career.  She listens and provides honest feedback.  I would highly recommend Kris!

Janine A., Yelp Review
"Kris' coaching vastly improved my résumé, my job search strategy, and my interviewing skills, ultimately leading to a job offer I was really excited about."

Kris' coaching vastly improved my résumé, my job search strategy, and my interviewing skills, ultimately leading to a job offer I was really excited about. Kris is not only knowledgable, but a pleasure to work with—very cheerful and straightforward. Kris went out of her way to speak with me last minute while I was struggling to choose between to offers. I highly recommend her service to recent grads entering the work force (as I was) or anyone looking to refine their job search strategies and materials.

Kat Z., Yelp Review
"She worked with me to revamp, rewrite, clarify, and create a killer résumé I felt good about."

I admit I was skeptical, I've been working professionally for 30 years, why did I need a job coach? I knew it all. But I wasn't getting work and there had to be a reason aside from the fact that I'm in my 50s and no one wanted me :-(. A good friend told me about Kris, how she helped her restructure her résumé in a way she had never thought of! Now, my good friend is a very smart woman, so I figured, hmm, what's up with this? Enter Kris.

With her mighty grasp of the current job market and HR background, she worked with me to revamp, rewrite, clarify, and create a killer résumé I felt good about — and could back up. I knew I was impressive but I had no idea I could LOOK so impressive! Thank you Kris! Laid off 3 years ago, with my industry of publishing pretty much dead in the water, I was facing a career change at the ripe age 50+. Not easy, I'm tellin' ya. After two years of so-so freelancing, I met Kris, started applying for full-time jobs, and ended up with a fantastic job that is a dream job, perfect commute, and great people to work with.

I still work with Kris as a job coach to navigate this lofty new position of mine, and I couldn't enjoy working with her more, and find her knowledge and help invaluable. So, end of story: I didn't know it all! Go find Kris, she'll save you a world of pain! :-D

Charlene W., Yelp Review
"The résumé she produced was beyond my hopes and expectations."

I was nervous about spending money on having my résumé entirely revamped. However, for my birthday in May I decided to do it. Looking for a résumé writer was task unto itself but I eventually found Kris. She was thorough and thoughtful in our virtual meetings. She was kind and a great partner, she really cared. The résumé she produced was beyond my hopes and expectations and all I have to say is don't wait! By July I was offered and accepted a great role that is right in my wheel house. I credit Kris! Thank you!!!

Peter Z., Yelp Review
"Her expertise and advice was spot on and helped me land the job I wanted."

I was looking for a career change and after a few months of applying and interviews with no results, decided to invest in a Career Counselor. I selected Kris after interviewing a few other potential counselors. I picked her because she was upbeat, positive and authentic and had the know how and experience I needed.

She is extremely responsive via email and phone and we spent three hours on a Saturday night prepping for an interview.

And I got the job! For that I am eternally grateful! Her expertise and advice was spot on and helped me land the job I wanted. I highly recommend her.

H.L., Yelp Review