What Makes a Good Recruiter, For You?
Make no mistake, I absolutely believe there are times when every candidate should consider a recruiter to help them with a job search.   No matter if they are called recruiters, staffing consultants, executive search consultants, or headhunters, they can assist.  That said, how to choose a recruiter that is right for you is an entirely different story.
Here is an excerpt and link to a blog post I wrote back in 2014 for KDB Consulting that takes you through the process of how to choose a recruiter that is right for you.   I'll let you in on the basic premise, you have to interview the recruiter you are thinking of.  Most importantly, you have to find out if they know your industry, how long they have been in the role, how many positions like the one you are interviewing for they have filled, and most importantly, if they have direct access to the hiring managers.  Without that information, you are acting blind and a bad recruiter can actually harm your reputation and the ultimate outcome of your job search.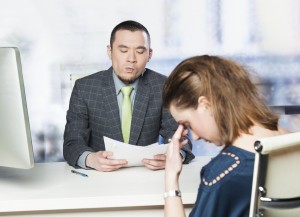 I've been in agency recruiting and staffing for 20 years and quite frankly, some recruiters scare me.   The only thing that frightens me more than some of the recruiting horror stories I have witnessed is how few candidates ever question or interview a recruiter they choose to work with.  How to choose a good recruiter is based entirely on asking the right questions from the start.

Most job seekers know very little about the agency recruiting role or what questions to ask to find out of the recruiter is qualified to handle their search.  I can tell you that in 20 years of cold calling candidates I never had any ask about my background or why I thought I was any good.  They never asked about my background, time in the industry, my fill ratio, active clients or any question that would vet me as someone who could actually place them.  To this day, I am astonished that as much time as I spent digging deeply into the backgrounds of my potential candidates, they never once asked me for any background.

At some point, you may decide that working with an agency recruiter, executive search consultant, placement director, head hunter or temp recruiter is something that is part of your job search.   Don't let the fact that even I am wary of some recruiting practices turn you away from finding a good recruiter to work with.  Good agency recruiters can absolutely help you in your search. They know their clients and can open doors for you that get you in front of end users.  They are great for practice interviews, free résumé tips and many large agencies have free skills training available in the office or on your home computer.

The catch is that you have to know what you are looking for in order to choose a good recruiter.