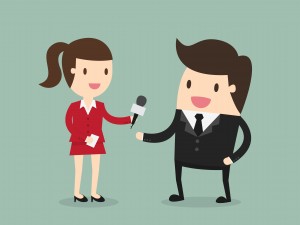 In another blog I alluded to interviewing a recruiter before you start working with them.  There are great people out there, but there are a lot of green recruiters out there who are great at email and uploading résumés into applicant tracking systems, but they don't really know how to move forward and aggressively or appropriately market a candidates background.   To that end, this blog was originally published on my KDB Consulting website, and I have pulled over my list of the top things one should ask, or "How to Interview a Recruiter."   You can find the full original blog here.
How to Interview a Recruiter:
5 Things Every Candidate Should Ask a Recruiter Before Working With Them
What is your recruiting and educational background?  Did you know that agency recruiters do not have to have any particular training to recruit?  Many times, recruiters do not need to have a degree.  If they are degreed, they do not necessarily have a degree in the area that they are recruiting for.   Many niche recruiters (accounting, finance, IT, engineering, science) may focus on their niche, but do not have specific training nor have they ever worked a job in the industry.  You want to make sure that if you have a professional or technical niche and need representation that you are asking questions that will help you ascertain your recruiters qualifications to represent your background appropriately and speak on your behalf to an end user. A few questions to get you started:
How many years have you been a recruiter?
Do you have a college degree in your niche?
Have you ever worked in (the industry) or (specific job) you are recruiting for?
What type of training does your firm offer you?  Do you get to attend continuing education or seminars?
Do you belong to any networking groups for the niche industry you represent?
Will you meet in person?  I don't know about you, but I work harder for the people I meet in person and have a connection with.  A voice on the phone is just a voice on the phone.  You want to look your recruiter in the eye and make sure that they are focused on you.  Just like they should be meeting you to see your professionalism, you should absolutely be meeting them to vet if they are professional.  Do they take notes on your background?  Do they ask appropriate questions?  Are they focused and off their cell phone or email when talking to you?
Every agency recruiter has a set number of candidates they need to meet on a weekly basis.  Typically, this number is anywhere between 8 and 15.  In order to make those numbers, many recruiters are forced to conduct their interviews over the phone.   With today's technology, many recruiters are covering national searches or at least a very large territory.  With the constraints of time and volume, the face to face interview is increasingly falling by the wayside.   Some candidates appreciate it because they don't like the application, interview and testing process… but…  Do you really like doing important business with people you have never met?   Would you spend $20,000 – $30,000 on a purchase where you never met the sales person or got to kick the tires on the product?  Why then would you avoid meeting your recruiter?  Do you expect a client to pay a recruiting fee if the recruiter never even met you?  I wouldn't.
Please tell me about the last three placements you made.  Good recruiters make placements.  They are proud of the orders they fill.  They love the commission they get.  If your agency recruiter can not tell you about the last three placements you made.  Stop the interview and go home.  No really, stop and go home.
If they can tell you about their last three placements, you want to figure out if they were in your industry, functional job area and if they are at the same level you are in your career.   For example, if you are a financial analyst and the last three placements were accounts payable or receivable, it might not be the right match.  If you are in IT and the last few placements were executive assistants, even if they were in the IT department, it might be a poor match.
You also want to make sure that your recruiter is excited about their placements.  Was there joy from the deal?  Are they positive about their relationships with the client?  You want to look for excitement and not just submitting résumés.  Even recruiters get burned out sending résumés to a black hole, and trust me, there are a lot of black holes in recruiting.  Recruiters must close business to thrive.
Have you been to the company you are recruiting for?  Do you know the end user this job will be reporting to?  Very often an agency recruiter will cold call you and ask if you are interested in having your résumé submitted to a client.  Assuming you have met and vetted your recruiter, before you agree to the submittal, you want to ask them if they have ever visited the company and if they have met the end user.
Back in the old days before the downfall of all things hiring, also known as VMS, or Vendor Management Systems, recruiters were almost always allowed to set foot on the clients soil and meet end users.  They were considered an extension of the hiring team and were essentially a consulting insider.  Some recruiters have done a great job and are still allowed on corporate campuses, so they are closer to the hiring managers and the action.  Other agency recruiters are forbidden by their contracts from setting foot at the client (generally the idea here is to keep things neutral and fair) and are only allowed relationships with a third party administrator.  A résumé may only be submitted through a technology portal and the recruiter may never get to talk to anyone about their candidate.  You need to decide if you are comfortable with the neutral technology driven scenario.  Industry wide this has a very low job fill rate, so manage your expectations on success.
Like the point I made above about meeting your recruiter and having a better relationship, a recruiter who has set foot on the company grounds will have a much better understanding of the corporate culture.  If they have a true working relationship with the hiring manager or end user, even better.   The best scenario is that in addition to the company visits and end user relationship they have also met you face to face.  In my unscientific percentage, they have  increased the chance of placement by 70% because they actually know the client and the candidate and can picture you together.
How long have you been working with this client?  How long has this job been open?  One of my mentors once told me that the first job order or requisition with a new client was just an audition.  Usually, a recruiter does not fill the first job order they have with a new client.  This actually does not have much to do with the recruiter, but more to do with how long the order was open before the recruiter received it.  A job that was open for a day or two is much easier to fill than one that is open for months.  Companies tend to bring in new staffing firms at the mid to end point of an open job, so if your recruiter is working with a new client on their first order, chances are there is a low fill probability.  That does not mean you should not have the recruiter submit your résumé, it just means that you need to manage your expectations. Just like any other professional relationship do your research and due diligence.
Remember, when you work with an agency recruiter, their professionalism and presentation skills are what the client company sees first.  Make sure they understand you and your industry and they are the appropriate first introduction to your skills and abilities.
For more information about working with recruiters or picking the best recruiter for you, contact KDB Coaching today.