Does the idea of sitting home alone sending out thousands of generic cover letters and résumés sound like your idea of a good time? Probably not. Plus, only focusing your search on online applications does not speed things along. Fortunately, many of the top job search methods are quicker and a lot less tedious because they get you in front of the right contacts faster. Focusing on the activities you enjoy and using the latest technology can help you land your next position with less effort.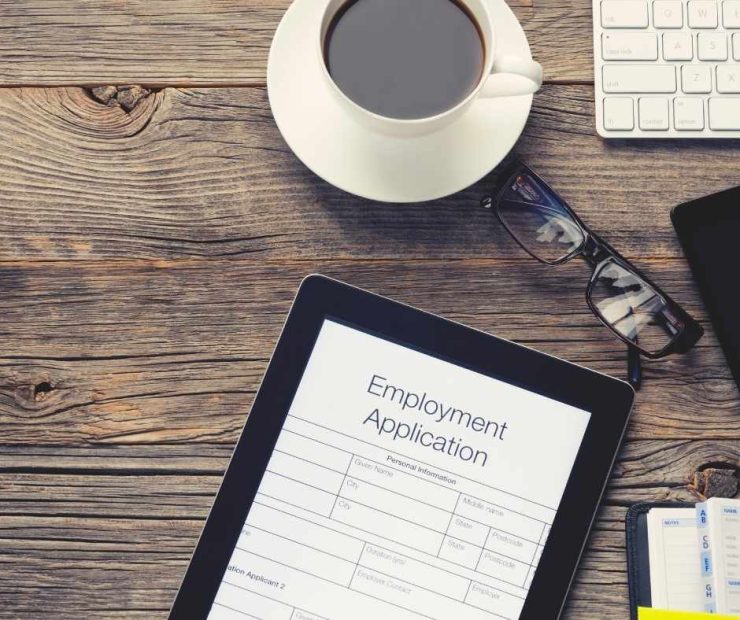 There is more to your job search campaign than applying online.
Networking Based Job Search Methods
Network vigorously. While many changes have occurred in the workforce, networking remains essential. Your personal contacts usually provide your most promising leads and have always been a top job search strategy. Reach out to your old college classmates and former coworkers. Attend meetings of the local chapter of your professional association. This means that your LinkedIn profile has to be up to date and targeted for the role you are seeking as well as brushing up on your phone and email networking skills.

Do volunteer work. Community service is a great way to make new contacts and enhance your skills. Find a cause you care about and propose a project that you're excited about working on. Many of my clients who had pandemic downtime have found job leads through their volunteer experiences and new networks.

Share your expertise. Start your own blog or write for influential publications in your field. Lead workshops on topics related to your business. Follow up with the participants who may be interested in hiring you. If starting a blog sounds like too much work, hone your career brand with LinkedIn and make sure you post as a Subject Matter Expert in your field.

Think about your clubs and hobbies. The leisure activities you love could become a source of side income or even a mainline of work. Who are you meeting in your clubs and hobby groups? What do they do for work? What companies do your hobby friends work for? If you don't know, ask them the next time you meet.
Care for you. Job hunting is stressful. It is a strain on our creativity, finances, time, and overall mental health. It's imperative you are taking care of you during your search. Take up mindfulness practices. Calm is an amazing app that teaches meditation. Step away from your desk and the computer and take a walk. Whatever brings you a bit of peace and space to be creative, do that.
Use Technology to Make Your Search Shine
Use social media. Build up your online presence. Update your LinkedIn profile and participate in groups that align with your career goals. Need help? Take a look at my free 30-Day LinkedIn challenge. While LinkedIn is a job search strategy, it's also your long term digital portfolio and career brand, so it does more than just help you look for jobs.

Makeover your résumé. Think about how to showcase your accomplishments. Provide links to your most impressive publications and presentations.  Not sure where to start? Download Ready, Set Search! For a résumé checklist.

Design a digital portfolio. Especially for my design and creative clients, do you have a digital portfolio? Where are you housing your work examples? Look into the options for creating a basic website. It can provide a hub for all your work at little or no cost. If a website is daunting, use the publishing and featured content tools in LinkedIn to highlight your work.

Deploy keywords and master ATS. If you are not familiar with Applicant Tracking Systems, meet your new nemesis. ATS is a technology that reads résumés for keyword content and assigns a score to the best match. While you want to identify keywords that will capture everyone's attention and use them in your résumé, they need to be the right keywords. The right keywords are ones that companies and recruiters are looking for, not the ones that are important to you.

Research, plan, and track your results. Random job search methods pieced together without a plan won't get you very far. What tracking system are you using to determine if your efforts are getting results? What is a reasonable number of applications submitted to interview requests? Make sure you have a plan, are researching your companies, jobs, and interview prep effectively. I see clients who come to me every week having interviewed for six months with no offers and when we dig into their interview prep, there isn't any.  There was no plan and no understanding of what mattered to the hiring manager.
Online applications are always going to be a primary job search method, but it will never be the most enjoyable. There is no getting around it. However, you can stack the deck in your favor if you set up your career documents, network, LinkedIn, and research focus so that when you do apply, your profile stands out.
If you need support, reach out for a consultation or take a look at our DIY library.