Resumes
Resume Writing Services
It does not matter who the person is, resume writing is not up there with the top creative tasks that most people want to take on. However, your resume is the number one marketing document that tells the story of your career and sets up your branding for recruiters and end users alike. Finding a great resume writer you can work with is crucial to your job search strategy.
Kris Drobocky Baitoo is a Certified Professional Resume Writer (CPRW) with an extensive background in recruiting and placement, as well as also being a Certified Professional Career Coach.
How We Write
KDB Coaching offers resume writing services, although, they may be a little different than what you find with other "resume writing companies." At KDB Coaching, we strongly believe that your resume must tell your career story. It is your primary marketing brochure – the first thing a recruiter sees.
The resume sets out the breadcrumbs for interviewers so they can follow the career story you want to tell. It is the most powerful tool in your search kit. No matter if you are writing your own resume or hire a firm, you have to be comfortable with every word, skill, and bullet in your document. There is not one word of your resume that you should question.
In order to ensure your buy-in, comfort, and familiarity with the final document, our resume writing services are set up to be exceptionally interactive and will require some homework and participation on your end.
Resume Consultation
Every client has a complimentary 30-minute consultation to ensure that we are a good fit for each other. We begin to develop your individual career story even in the consultation. This session helps determine what support you need and define how much of your existing resume may be carried forward.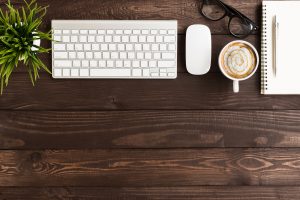 Resume Strategy
Throughout the resume consultation, interview and writing process, we discuss typical resume writing issues and devise the best plan for your individual strategy:
How many pages should my resume be?

Do I need an objective? (NO!)

What do I do about significant gaps in employment?

How do I highlight contracting or consulting experience vs. full-time employment?

Do I need a CV or is a resume right for me?

How do I ensure that my resume will hold up with different formatting and web browsers?

What font do you use and why?

Should I use color on my resume?

Do I need to change my resume for every job I apply to?

I hate cover letters! (me too) Do I really need to write one?
DISC Assessments
The second step is administering a relevant DISC assessment that has been developed for career coaching.
DISC is a behavior assessment tool based on the DISC theory of psychologist William Moulton Marston, which centers on four different personality traits which are currently Dominance, Influence (I), Steadiness, and Conscientiousness.
For resume development, we will ask you to complete a "Career Management" or "Resume Focused" DISC assessment to help uncover your strengths, communication, and overall style. The assessment will be included in your resume pricing and will come with a 60-minute coaching session to review the pertinent output from the DISC report.
Resume Interview
The third step is a "resume interview." This session continues the process of crafting your career story. Your existing resume is used as a guide for the interview, along with your cover letter, and LinkedIn profile. KDB Coaching will develop your career story and highlight what brought you to the place you are now. Your final resume will show any prospective employer exactly how you are going to be an asset to their team.
This may take an hour or more to complete, depending on the length of your career, or if you are making a significant career transition.
Writing the Resume
After the interview and DISC assessment is complete, KDB Coaching will write the first draft. Your past documents may be used, or we may decide to write a new resume from scratch. Very often a prior resume is a great starting point because it usually lists out all the job functions, but it may not have STAR's, results, metrics, or inspire a recruiter or end user to understand your career accomplishments.
The resume re-write will highlight the ways you made, saved and achieved milestones at your past employers. If you have heard of utilizing a STAR's format, your STAR's will be developed and integrated into the document.
These action statements and examples vividly show a prospective employer your capabilities. Most resumes are a data dump of job duties and functions. If your resume shows action, passion, and mastery, that will put you a step ahead in the application process.
A well-written resume is a difference between, "Sally worked on an accounting system conversion at Joe's widget factory…" and, "Sally completed the accounting system conversion 30 days early, saving Joe's widget factory $1 million in labor costs and $2 million in consulting fees." Action statements and achievements matter!
Resume Draft Review
Once a first draft is complete, KDB Coaching will schedule a second call to review the draft. This is always done via a computer sharing conference so that edits can be made in real time while we discuss a second rewrite, minor (or major) edits, and next steps in the process. It is crucial that our clients are an interactive partner in the review and editing process. This is your resume, and it's our goal that you are happy with every character on the page!
Make Your Appointment & Purchase Your Resume Package
For more information about the resume writing services, process, and estimated fees, please contact us. If you are ready to initiate your resume engagement, schedule your free consultation today.